To delete your own template, click on "Edit" (bottom right) on the template card.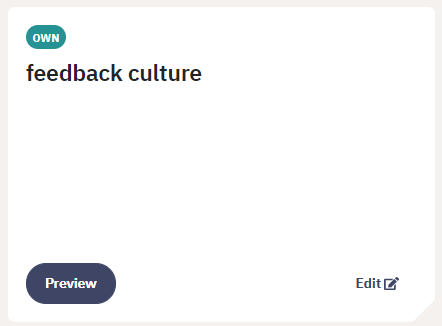 In the function bar at the bottom of your screen, you will find the "delete" button on the right.

After a confirmation prompt, your template is deleted and cannot be restored.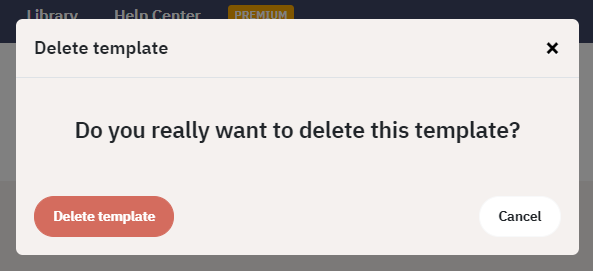 You will also find the function "Delete template" (red) in the menu under "Options".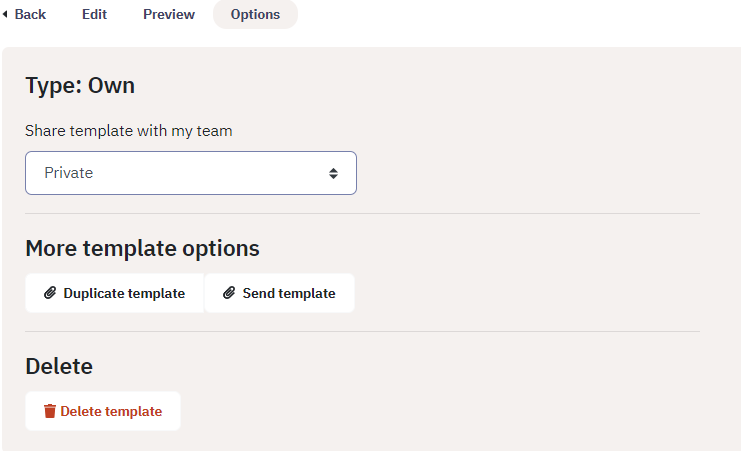 Note: Team templates and library templates cannot be deleted by users.