Surveys and templates are distinguished by the fact that templates present the base of surveys. Participants always take part in an active survey, not a template.
Under "Surveys" you will find a list of all created surveys which wait for conduct or have already been accomplished.
However, if you want to conduct a new survey, you have to create it first. There are two ways to do this.
1. path to a new survey
You can select a template from the blue control box, give it a title and then click the red "Create a new survey" button.

Now you have generated a new survey.
2. path to a new survey
Alternatively, you can also create a new survey via "Templates".
Under "My templates" you will find own templates, team templates and library templates listed.
"Own templates" are all templates that you have created yourself in the editor. You can reuse, edit or share these templates with other users.
"Team templates" are templates that are available to all team members.
"Library templates" are tried and tested templates from various fields. Visit the library to get inspired.
To turn a template into a survey, click the "Preview" button of the respective template.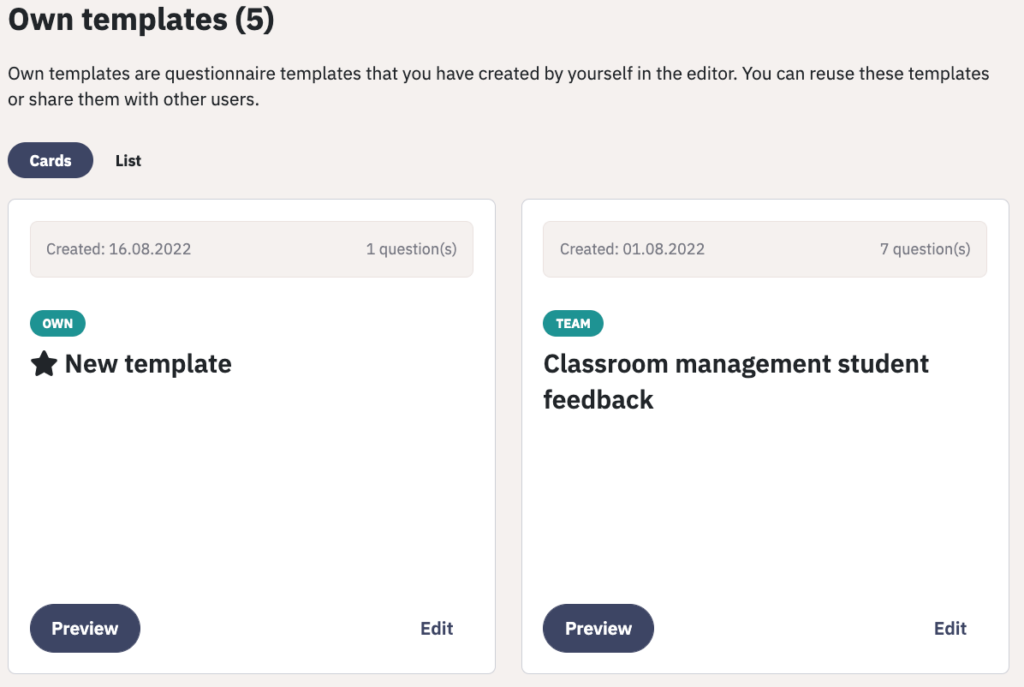 To change the template to a survey, click the "Start a survey" button at the bottom right.

Now all that remains is to give the survey a title.
The newly created survey is now listed on the surveys page under "All Surveys" and can be conducted.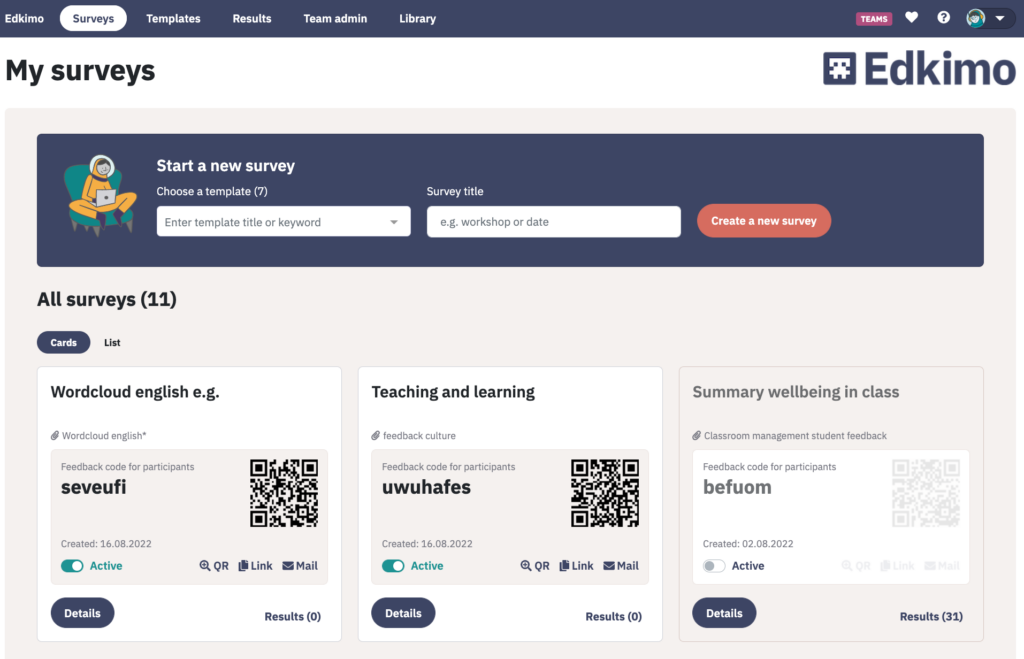 The template is also still available for editing under "Templates".