Of course! With Edkimo you can create completely new templates and ask your own questions, as well as edit existing own templates, team templates and library templates and add your own questions.
How to create your own template from scratch is explained in this Help Center article: How do I create my own template?
If you want to edit your own template, team or library templates and add your own creative questions, proceed as follows.
Edit your own template
Under "Templates" you will find "Own templates", which you have already created once.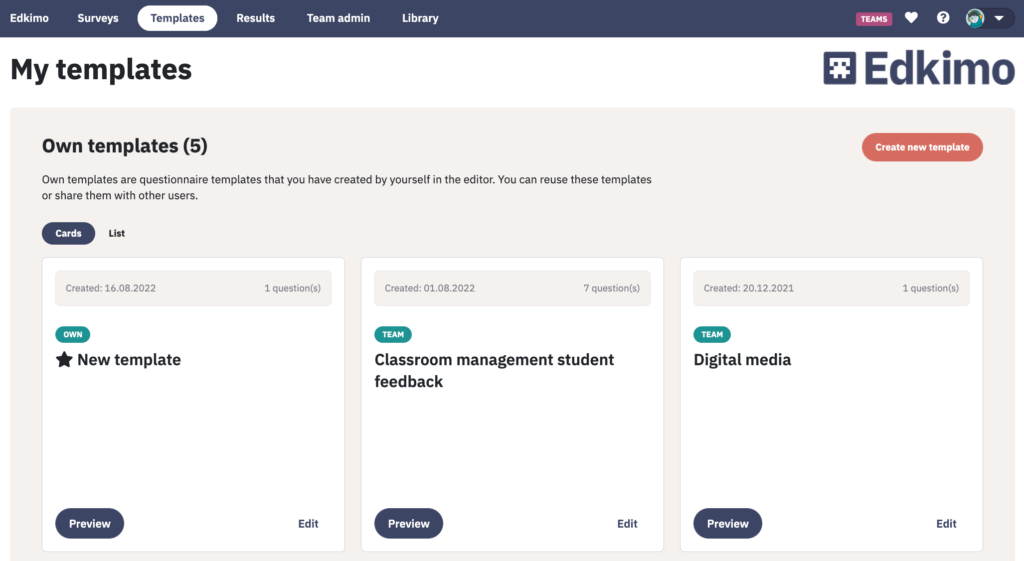 Click on "Edit" in the desired template card. Now you can edit, delete and rearrange the previous questions.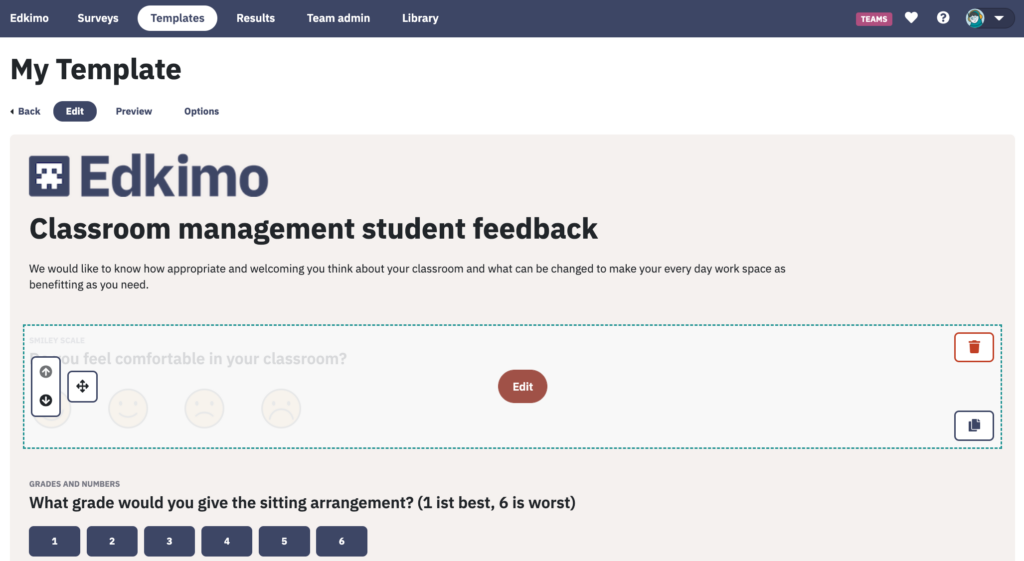 To create a new question, you will find a selection of scales on the bottom of your screen. Select a scale and click "Add question".

The new question now appears at the bottom of your template. Give the question a title or a statement and adjust the conditions under "Options" to your liking.

Edit Team templates and Library templates
Under "Templates" you can also find the team and library templates. Team templates are templates that are available to all team members. Library templates are tried and tested templates from different areas. You can always browse the library for suitable templates.
To edit a team template or library template and add your own questions, you must duplicate the template. You can do this in the selected template under "Options" and then "Duplicate template". Give the duplicated template a new title and edit the template as you wish.
Detailed instructions on how to duplicate templates can be found in this Help Center article: How do I duplicate a template?