Premium users can share their own templates, either by emailing a particular person or via the team admin as a team template in the whole group.
Send your own templates by e-mail
Sending templates by e-mail works from one Edkimo user to another. You can share your own templates with other Edkimo users, regardless of which school or organization that person belongs to. The only important thing is that you know their e-mail address in Edkimo.
To do this, click on "Edit" on the corresponding template card.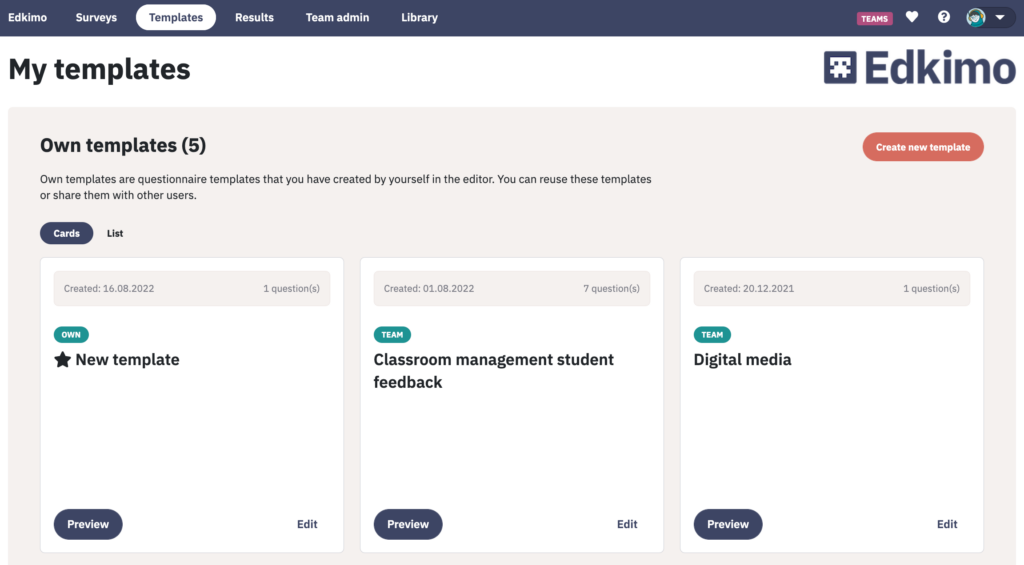 Now switch to "Options". Here you will find the "Send template" button.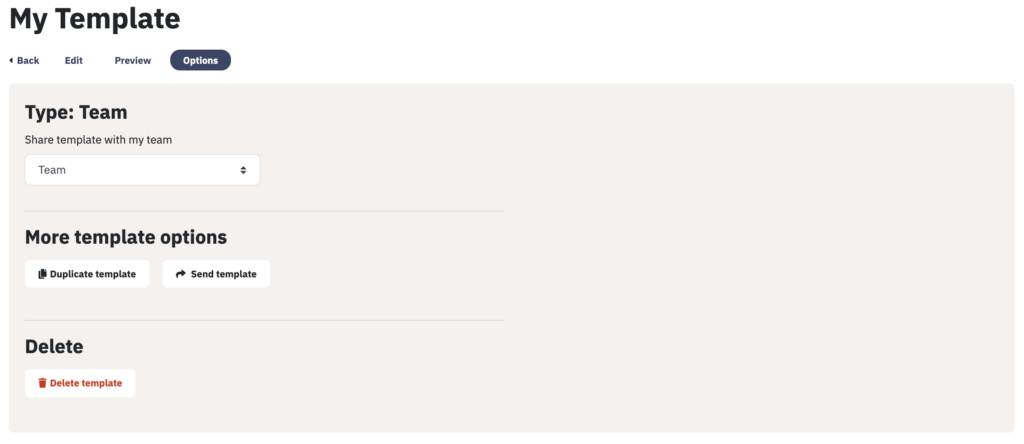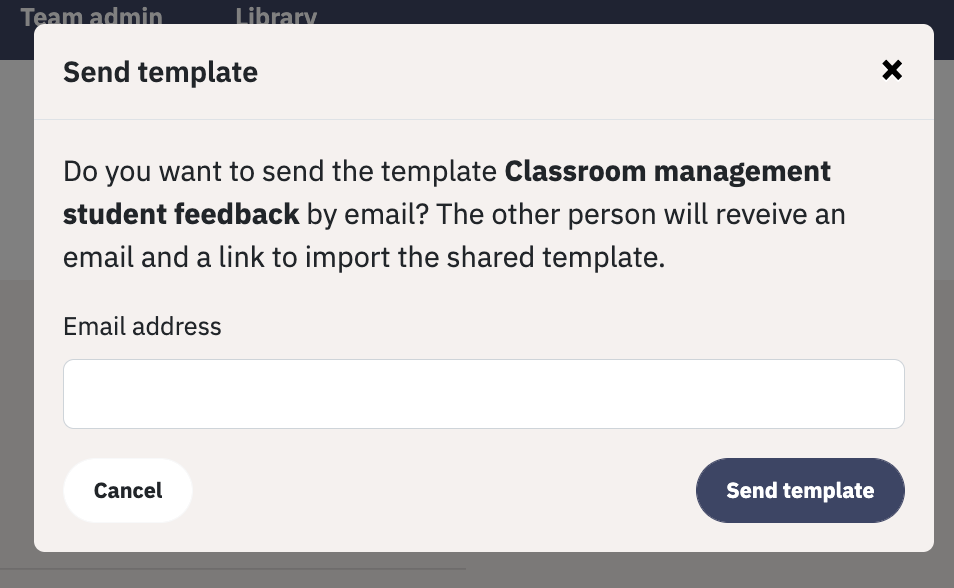 After you send your template, the other person will receive an e-mail with a notification.
With one click, the other user can add the shared template. This then appears as "Own template" in the Edkimo account and can be used for future surveys.
If you want to share a template with several Edkimo users, simply repeat the process described above.
Share your own templates in the team
In Edkimo Teams, team admins can share templates with the whole group (=team templates). Team members can share their own templates with the team admin and propose them as team templates. To do this, go to "Share template with my team" under Options and set the checkmark to "Team admin".

Now your template will be shared with the team admin. Of course, the sharing can also be undone.
If necessary, we also recommend personal contact for faster sharing. In the next step, the team admin will activate your template. Your template will then appear as a team template for selection by all users in your school or organization and can be used for future surveys.
The team admin and the person who shared their template with them can continue working on the team template later and improve it collaboratively. Changes are immediately visible and affect all future surveys.