Premium users will see the logo of their school or organization in the top right-hand corner of their dashboard. The Edkimo team will be happy to store all logos of your organization or school for you at the beginning of the licence term.

You also have the option to insert your logo in the header of your own template. To do this, go to "Templates" in the menu, select the corresponding template or create a new template. Click on "Edit" in the area of the template title.

Under "Options" all existing logos are displayed and can be selected by clicking on them. The white box stands for "no logo".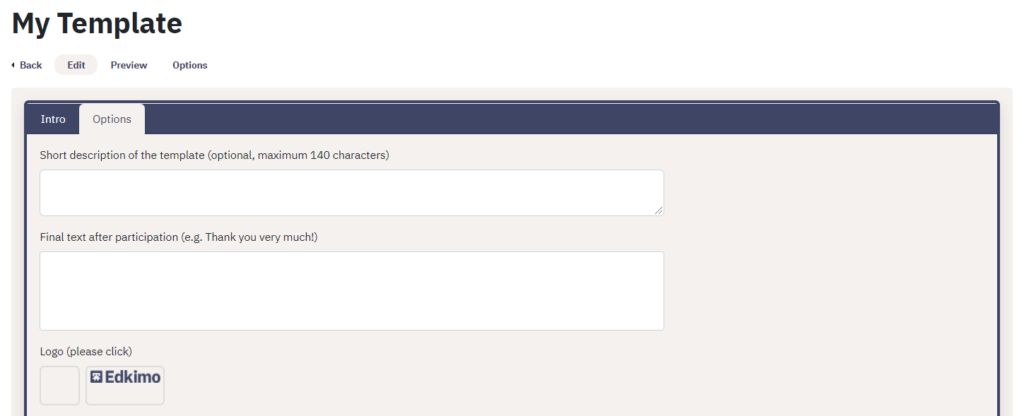 As soon as you click on the "Save" button, the logo is displayed above the title of the template. The position of the logo is fixed in the design and cannot be changed.