No! With Edkimo, any number of people can take part in a survey – even during the 30-day trial period.
However, Edkimo also offers a limitation of participation. The individual TAN mode is used for this purpose. You can find more information about this in this Help Center article: Can I limit the number of participants?
If you want to close a survey, set the slider on the survey card to the left (grey). Now it is no longer possible to participate in the survey.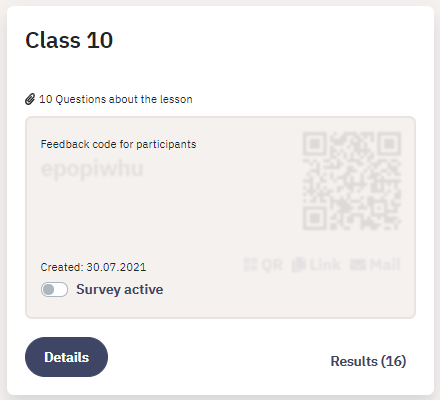 This setting can be reversed at any time.