Is Edkimo a suitable tool for live events or quizzes? Yes, we do think so!
All answers are sent to our servers in real time, i.e. live. The results can be set to "Public" directly after the survey has been created and before anyone has answered and submitted the survey. This works either via the results page or via the results card.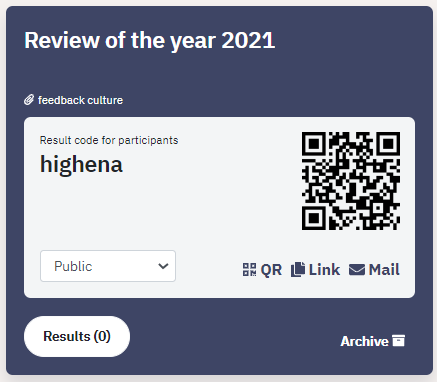 Share the QR code, link or result code with the participants and show the results page via the beamer or in your presentation. Each time you reload the page, you will see the current status, i.e. how many people have already participated and when the last answer was received.
For data protection reasons, we do not currently allow a live mode in which the process becomes visible as the individual responses "arrive" (cf. Mentimeter). Also, in the Edkimo results view, you cannot see who has given which feedback (cf. Kahoot), but only anonymous group feedback. Again, the reason is to protect the privacy of the participants.