Depending on whether it is your own template or a team or library template, templates can be edited differently in Edkimo.
Edit own templates
Click on "Edit" on the bottom right of the template card. You will then be taken directly to the editor.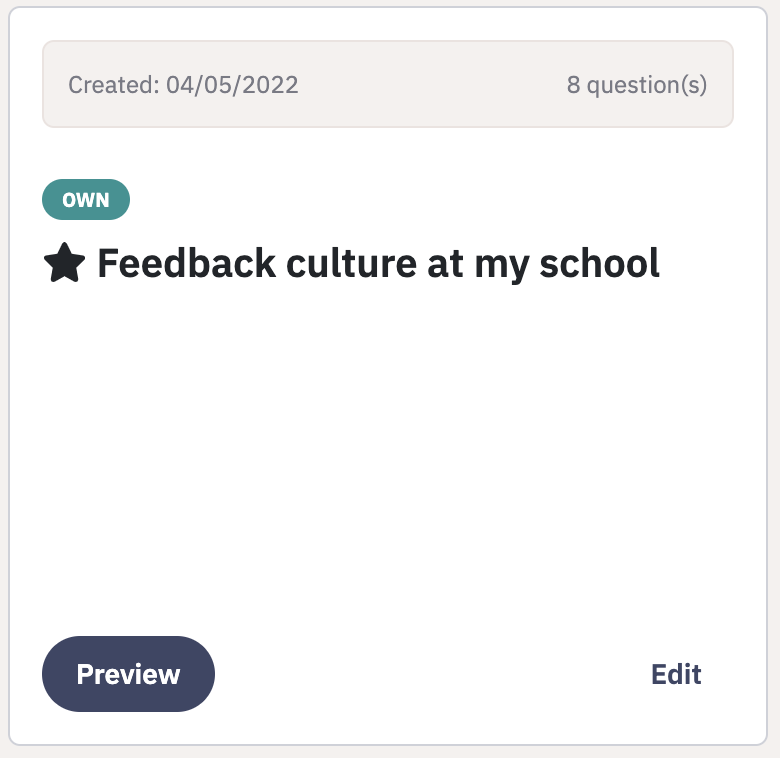 Here you can freely edit the template.
Edit a team template or a library template
Library templates or team templates that you have not created yourself cannot be edited directly. Team templates are questionnaire templates that are available to all team members. Library templates are tried and tested templates from the Edkimo library on different areas. To edit a team template or library template, or to add your own questions to it, you must first duplicate the template. You can do this in the selected template under the "Options" tab and then on "Duplicate template".

A copy is created and marked with a star. The copy of the template is saved under "Own templates". Now you can now edit this template freely. To avoid confusion, remember to give the copied template a new title.