To edit your own template, click on "Edit" on the bottom right of the template card. You will then be taken directly to the editor.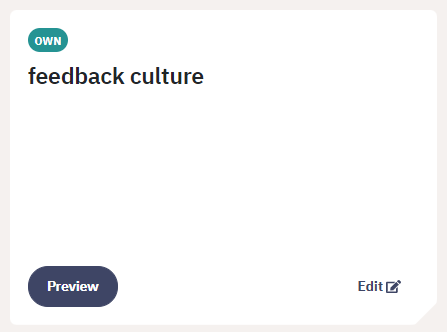 Here you can freely edit the template.
Library templates or team templates that you have not created yourself cannot be edited by users.
If you want to make changes to these templates, click on the "Options" tab and there on "Duplicate template".

A copy is created and marked with a star. The copy of the template is saved under "Own templates".

Now you can now edit this template freely. To avoid confusion, remember to give the copied template a new title.