You can see the number of responses on the survey card. In this case, 19 participants have already answered (19 Results).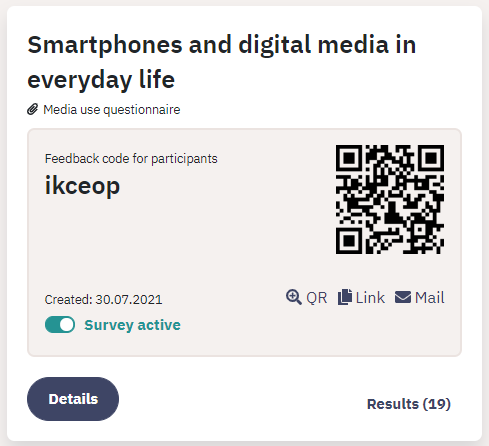 Click "Results" to display them.
If you reload the page, the number of responses updates automatically.
By the way: You can see all evaluations of your surveys in the form of result cards by clicking the "Results" tab on your dashboard.