All users can receive templates but only Premium users can also send templates to other users. When a premium user has sent you a template, you will receive an email at the address you are registered with at Edkimo.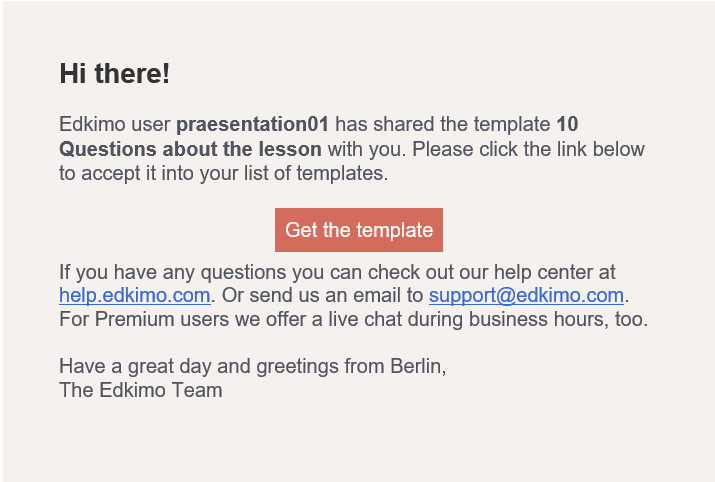 Once you accept the template, it's automatically shown in the seccion "My own templates".
If your school or organization optains the Edkimo Teams-licence, all users can also use so-called team templates. These templates are usually created by the team admin and provided for all team members. If another team member creates a template and wants to share it with the whole team, first it must be shared with the team admin. Only after prior approval by the team admin the template will appear as a team template for selection by all users of your school/organisation and can be used for future surveys.