If you delete your Edkimo account, all your surveys, templates and results will be deleted.
Attention: This operation cannot be undone.
Make sure you have a backup of your important data.
To delete your account, go to "Settings" and then "Delete account". Enter your user name to confirm.

Another security window will open asking for your consent to delete your Edkimo account.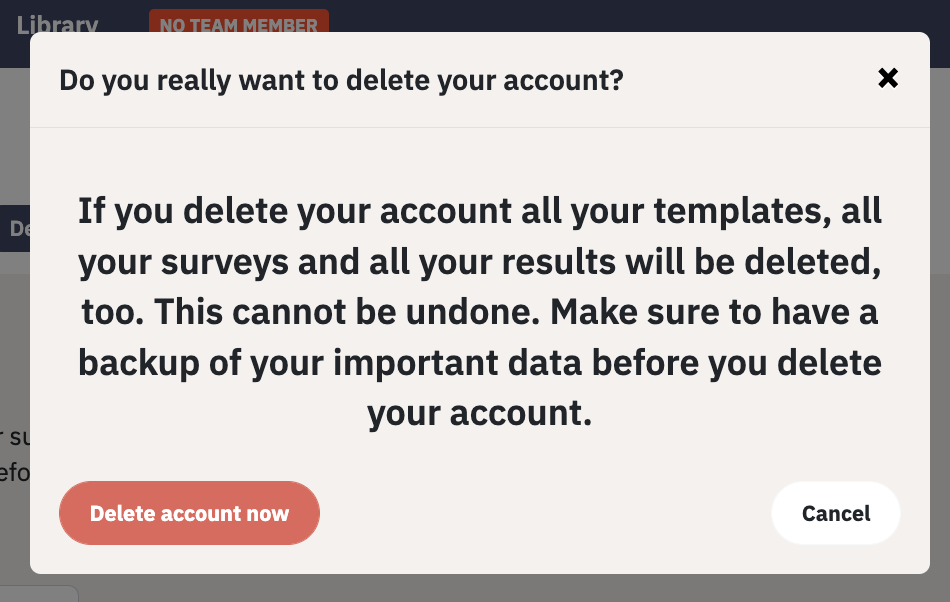 Important information for team admins:
If you are a team admin, please transfer your team templates to a new person before deleting your account. You can easily send the templates by e-mail. You can find out how to do this here: How can I share my own templates? If you would like to appoint a new person as team admin, please send us an e-mail. We will then make the change immediately.
Only after reconfirmation your Edkimo account will be irrevocably deleted.